I've been meaning to write up an entry all week, my mind has been a jumble of things but I just havent had the time to actually sit down and write something D: I've contemplated several times about writing down a physical journal but no, I just couldnt do it /:
ok, goodness when was the last time I wrote anything relevant?! or anything at all?
I have atleast 2-3 weeks worth of ranting to do but I havent quite found the time to do so, this has been sitting in my 'draft' for atleast a week now. And again I am using company time to write this shit out 8D because I'm a terrible employee at the call center lOL.
So i guess 2-3 weeks worth of writing...
where to start? D: lets break it down now..
/Car: Ok, I love my Jag. I love it love it love it. BUT my wallet quite doesnt share my love for it.
Its a gas guzzler. I drive from Mira Mesa to San Marcos daily, thats 25 miles going up and another 25 miles going back down.
And with 20 MPG thats no bueno at all! D: so I'm debating that eventually, I'd sell the car or trade it in. And no, I refuse to get another Corolla. I'm debating between a BMW or a Scion XB (yes the CUBBE) but then I'm nto sure.
BMW - Sports car. rawr. Or a Honda...still sports :o
Scion XB - Hilarious, simply because its a cube on wheels. Huge trunk space. huge space for lugging all my shit I would use/need for traveling and photoshoots. Gas efficient. but. ugh. whut? D:
/Dissidia | Video Games In general: GAWD. I havent had time to play games much. Last weekend was a 3 day weekend. I had a BBQ on Saturday with a few friends (3 of us actually lOL!) and I spent the other 2 days of the weekend SlEEPING ! D: I think I caught something since I just felt so sluggish and tired! D: I did force myself to game on Monday just because hahahaha
/3 day weekend: continueing my rant fromt he other one, lol, other than sleeping. I spent the weekend watching LA INK (Downloaded 2 seasons worth) and the Law and Order SVU Marathon on TV and on Monday was a Ghost Hunters/Taps marathon on Sci-fi.
I forced myself to do some gaming on monday and I went on Halo and WOW some people really should not be allowed to have a Shit Talker! LOL I know I have a terrible potty mouth when it comes to games and Halo and shit, but jeeez LOL some people are juststupid as fuck.
speaking of Shit Talkers....I WANT THIS. I will christmas myself with this:
this bitchis huge as xbox >D but ommmmmgggg it makes me excited just thinking about it lulz!
/LA Ink | Kat Von D: I picked up her book not too long ago since I've been recently fascinated by the show LA Ink, well, I have always been but can never catch teh show till I finally figured out when its showing and times >D and I went and downloaded 2 seasons worth and still have yet to really sit down and watch it all. But thats regardless the point.
All I have to say is; shes an amazing person D: driven and talented. Her book is quite inspirational and the artists shes working with is simply amazing too. I admire this woman, talented, business minded and all around well rounded. I feel pretty stupid right now since the last couple of days I've been sitting here thinking I have so much going through my mind and now im sitting here writing it down, my mind is blanking out D: wow, whut. Now I sound less intelligent LOL. Great. Haha.
Tats tats tats. Eventually I'll get it doonnne. Shit aint cheap >_o
/Growing Up and Moving out: there we have it, the safety net, the comfort blanket (or whatever was left of it) is finally off and gone. I have made the move. I'm moving out this saturday, away from the ellwoods house and into a small rental roomin a house on kibler Dr. still in Mira Mesa. And eventually I'll move out to my own studio/apartment 8D
I'm on the hunt for a mini fridge and microwave now >3 total dorm room status :o
the concept of moving out and making it on your own is damn scary but its something thats needed. :o and yes, I've been raiding craigslist for the mini fridge and microwave. I'm selling my tv and cabinet for a thinner tv to save space, all I have with me is a matress, I'm not sure if I'm going to be looking for a bed frame at all, but I think its time to adapt the japanese living style. Minimalistic and mastering the art of tiny rooms lol!
I'm debating about trading in the matress for a foldable futon like they do in japan, but i like my matress =___= soooofttt
because i know for afact futons are NOT that comfortable at all! their just sufficient for small spaces coz their foldable
/Fashion show: Gloom Nation will be hosting a fashion show in November 20th for a charity art event. I've signed up to be in the show. Now I need to work on a collection. D: I need to get an adjustable dressform and get started on this, I dont have alot of time obviously.
Skipping out on PMX XD and other cons for awhile. Because, money is very tight! D:
we need to make sacrifices for our dreams and goals.
/Fashion Wants: /: I kinda wanna get another pair of Rocking Horse Shoes. I already have this pair: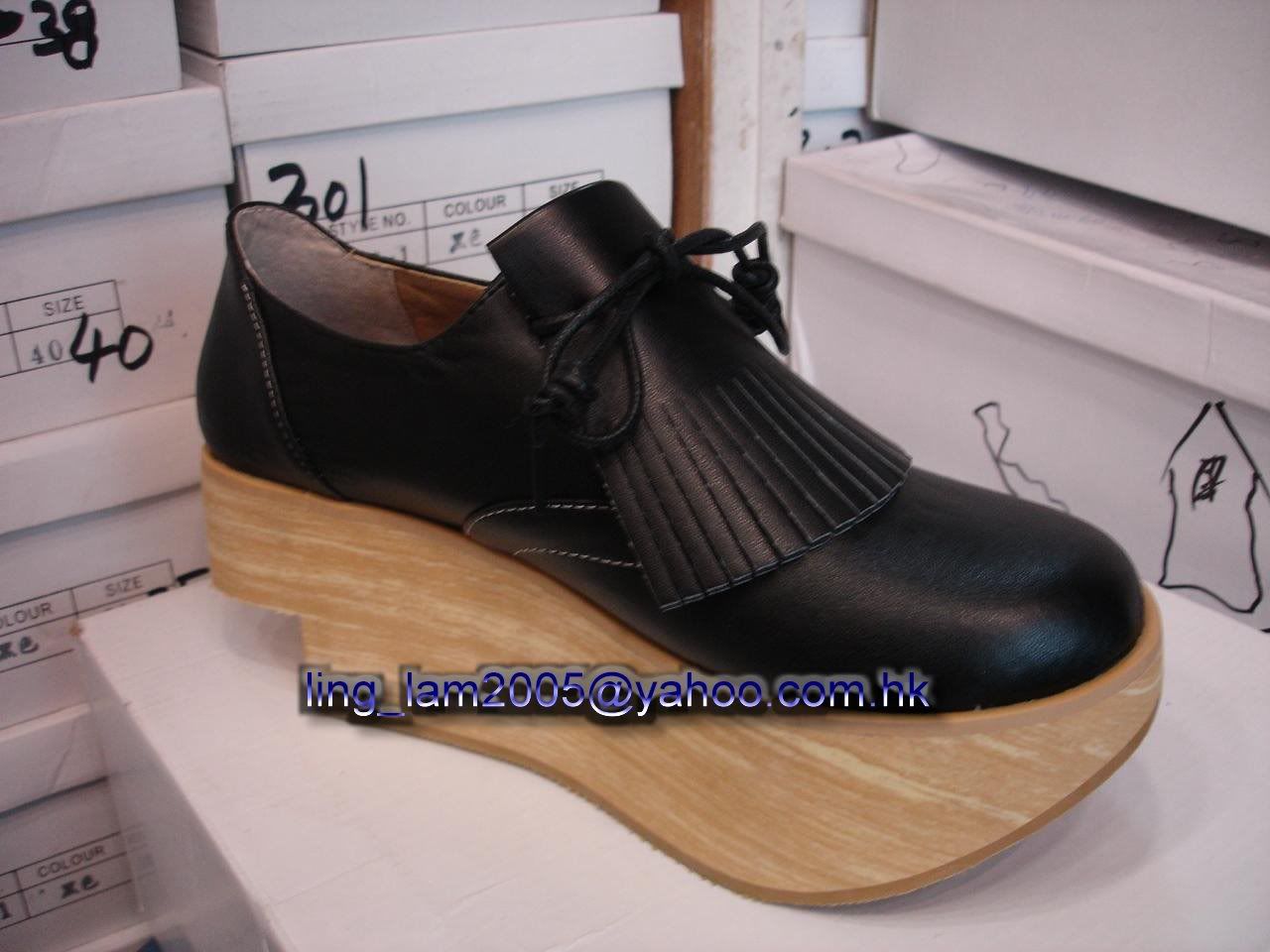 I thougth about selling it / trading it for this pair:
(but the straps would be ribbons instead of ugly pleather straps)
since I've been toying with the idea of flats. but i'm already pretty short as it is! D: the ballerina rocking horse shoes would be nice to wear as quick slip ons >3 but my friend doesnt want me to sell / trade my old pair D: I kinda dont either LOL.
I dont invest in expensive articles of clothing or accessories if I'm just going to sell it / trade it D:
but yeah, I'll continue to toy with this idea~ uurrgh...hmm...
/Anime Expo Midnight Tea Contest: MIkarin emailed me/called me asking me to join her for the EGL Midnight tea contest come ax!
lol. so I guess now I'm actually going to seriously make a lolita dress in the theme of Antoinette then. Wow, I am only motivated by money and wishing LOL. I'm such a greedy asian ROFLMAO!