and now I'm ready to get out XD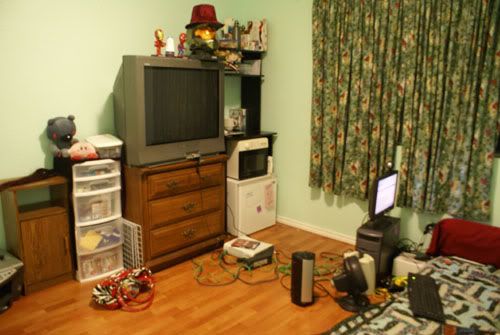 raging because I cant get onto Xbox Live =____= need to figure out the damn IP address so I can haxxor my xbox into live. *epic rage*
not to mention the cable box is fucking up with me.
it worked yesterday coz how else could dumbass Doosh and Pee-Tree get Cartoon Network?! =___=ll
time to make it on my own.
Looking into apartments pretty soon. If I survive the first month or two 8D
yosh.
O(≧∇≦)O (face jack from Cara >D)
yes that is my mattress on the floor and yes I am ghetto to set up my DESKTOP next to my bed/mattress.
I'm going to get a Laptop eventually XDlll
and no i refuse to get a bedframe and desk. that'd be too much of a bitch to move with me when I'm ready to get out.