Thursday, July 28, 2011
Posted by

DEARX
at 2:35 AM
No comments:
Links to this post


my package from Sephora came in today *u*
I had ordered the Mineral Loose Powder Foundation since they were going on Clearance sale at this point also because I was out of my NYX Loose powder.
I wanted to try this out also coz I've heard some great reviews on it from their website not to mention they were going for as low as $3! I would have ordered more but I wasnt sure how good it was. Did a quick swatch on the back of my hand. So far so good *u*
only con I have about this powder is:
-Its smaller than I expected. This originally retails for $18. but I got it for $3.
and its considerably SMALLER than the Nyx pot I got, which retails for $15 (before taxes)
-NO SPF protection on this powder.
As you can see these pots are super tiny. I'm considering maybe just going ahead and ordering 2 more while supplies lasted or if I should just stick this out and go back to my NYX powder when I use these two up.
The NYX pot lasted me a goo 2.5 yrs! And I used that shit everyday! :o
with constant reapplication during conventions too. Well, maybe a little goes a long way. So we shall see…
maybe Sephora is discontinuing this line because their going to come out with an even better product?! Perhaps one with SPF protection?! :o
if not, then I'm sorry I might just stick to my NYX powder <3
Posted by

DEARX
at 12:34 AM
No comments:
Links to this post


Wednesday, July 27, 2011
heres another one from the good ol' days back when DJ Sisen was ruling the scene and during the time that Myspace was the sh!t. Back when Aurel Vampire, Sisen and Tokyo Decadence was making its rapid approach towards the US American Scene...
back in the day when I went under the name JUR and Shin was under SHIN PROJECT. Before he left for Japan.
Back when I was still a student finishing my Cosmetology degree in technical school...
Hair, Makeup, Photography and styling by me.
Those long nights sewing those applique~ oh so much fun. :D Shin has designed the outfit and I brought it to life. Those were the good ol' days~
The dread wig I made as well, it was my first time working with dreads and I def. got some very interesting glances while constructing them at beauty school. Hahaha.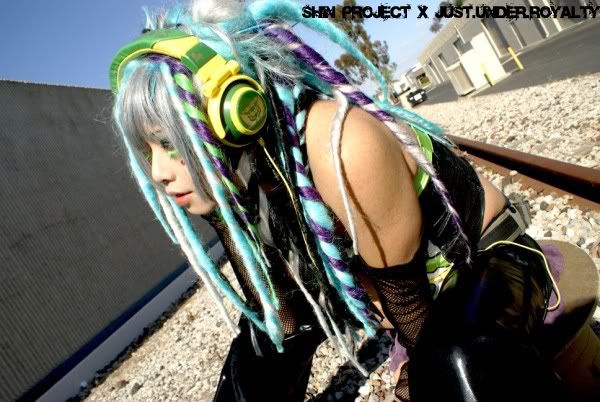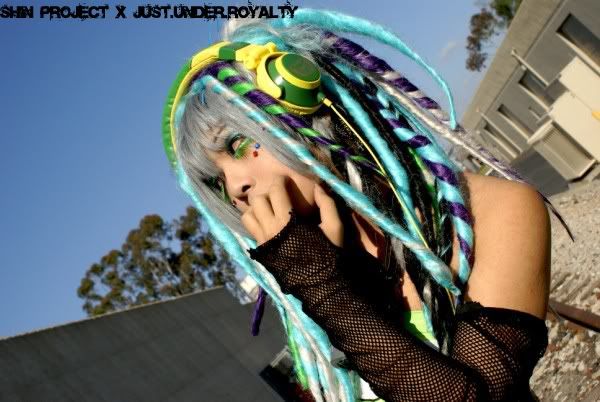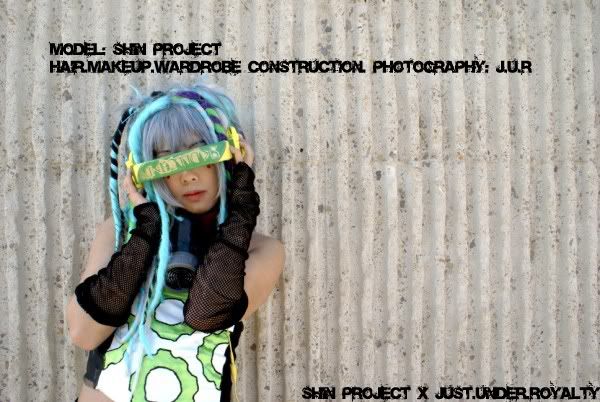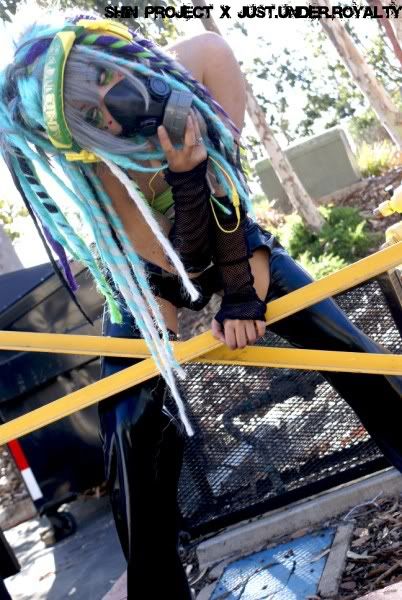 Posted by

DEARX
at 2:02 AM
No comments:
Links to this post