Hi~ Dead or alive?! once again behind on posting, not much entertainment has happened lately that was worth blogging about - except for. dundundn DISNEYLAND! :O
First of all. LOOK AT THIS GIANT A$$ STRAWBEBERRRY :O Placed it against a sharpie for size comparison coz I couldnt find a quarter xD at the time and I was getting ready to slice this bad boy up and throw it into a blender for a smoothie lawl.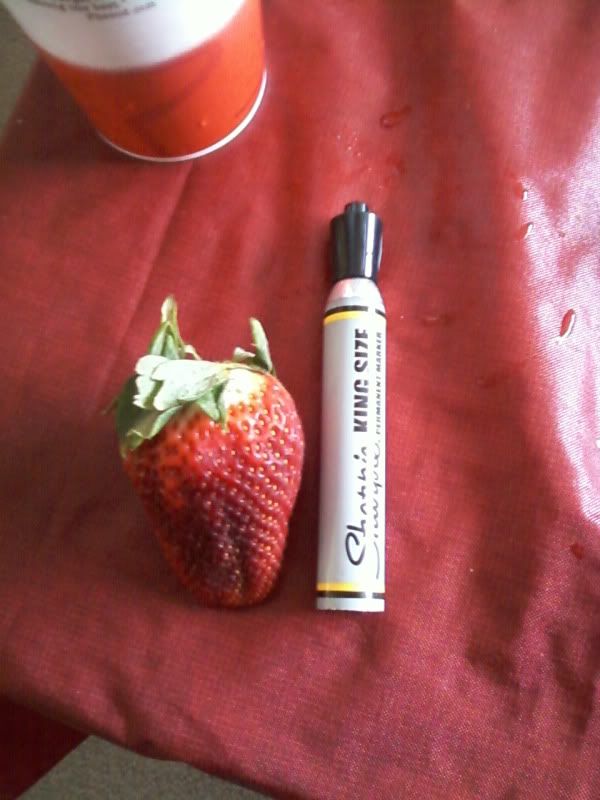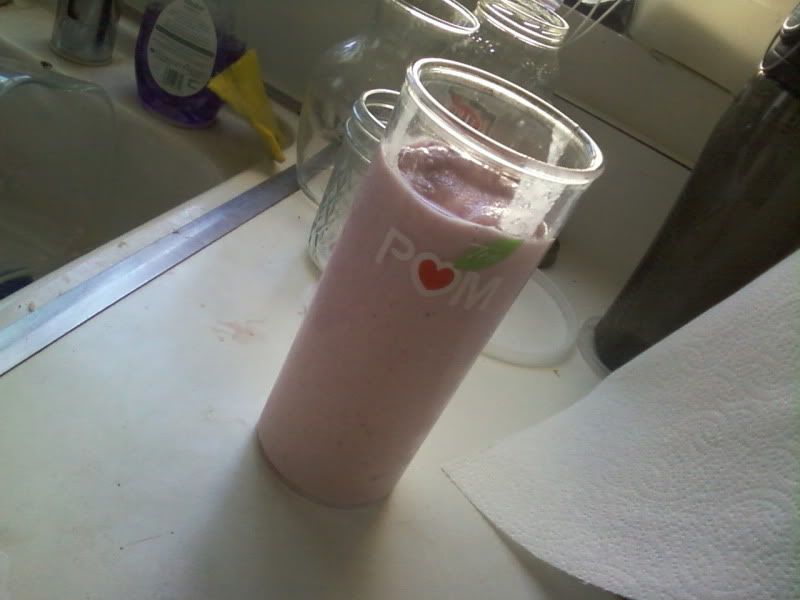 That's still pretty big against the sharpie :o


but yes, this last weekend my friends kidnapped me and took me to Disneyland *A*

Thank you thank you thank youuuu~ ;; (now I gotta get a 2nd job and pay em' back >D)


First stop of the day was riding the train all around the park just to get a feel of the park was, since its been over 10+ years since any of us has been back there >D

our first stop was Tomorrow Land! And got some fast passes for autoban?....the crappy car driving school that wont let you go pass 6.5 MPG .___.


Then while waiting, we went ahead and shot for Mata-horn! >D the line wasnt that bad for this ride so early in the morning, we probably arrived just as the park was opening up and sure enough, even before entering the park, security has managed to stop me and Mikey coz I guess we look like were up to no good ._.

The old man was questioning me if I stuffed something in my Dr Martens....since I took it off prior to entering the security gate coz there was a rock in there D<>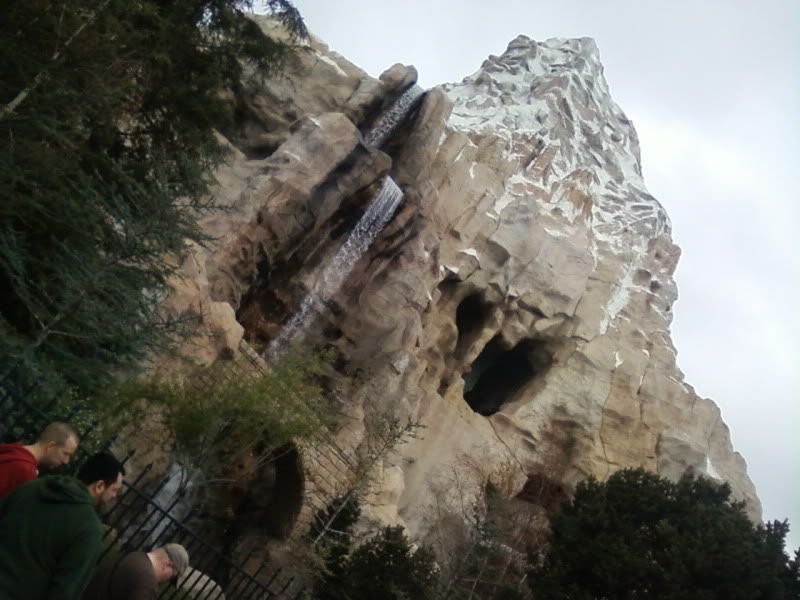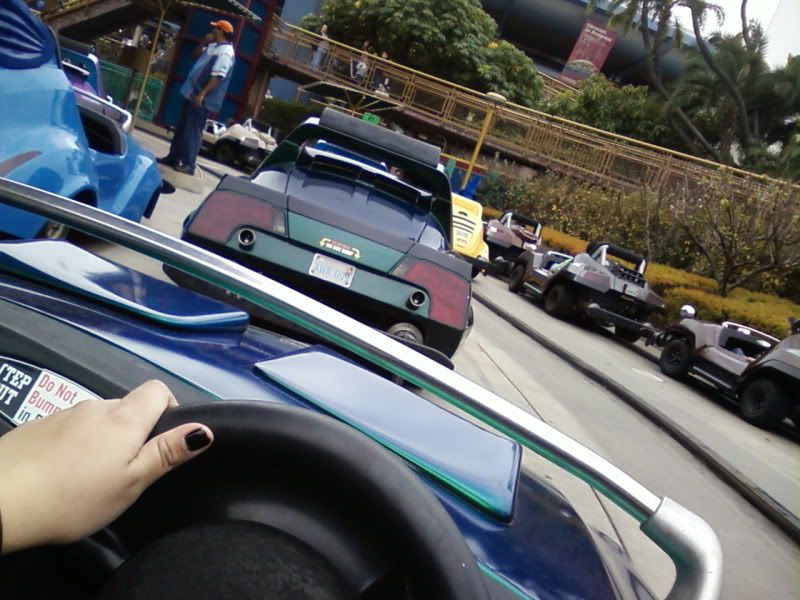 Oh by the way, all photos taken were taken with my cellphone since I didn't feel like bringing my giant DSLR. I have YET to get a small point-and-shoot camera to take with me places *A* or atleast a powerful enough powershot /:


shortly after, we walked around a bit looking for a smoker poll for Mikey xD then made our way to Fantasy Land. Got hungry and grabbed a Churo >D fucking shits are $3.50! D<>D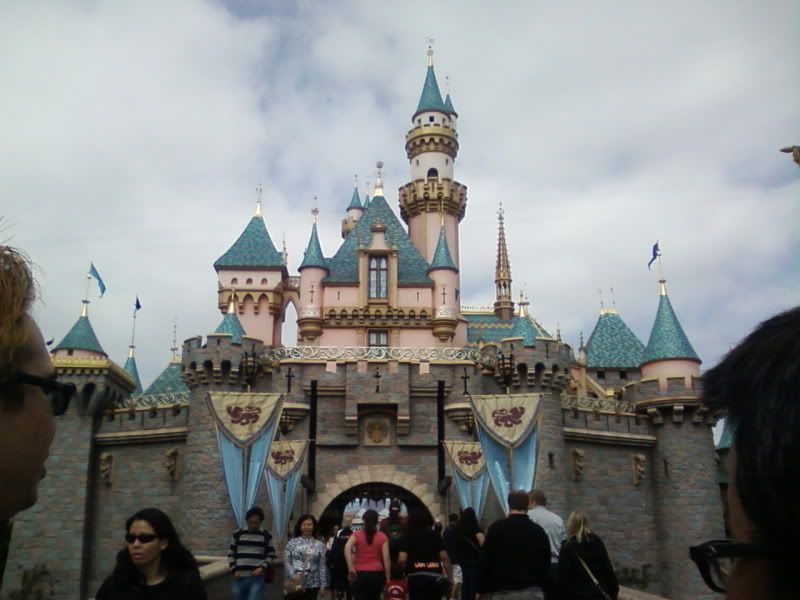 We got inline for Dumbo but ended up bailing since we got HUNGRY D<>:D

I ended up getting a breakfast platter >D mhm eggs, bacon and toast LAWLS, I think Breakfast foods is THE best type of food anytime LAWLS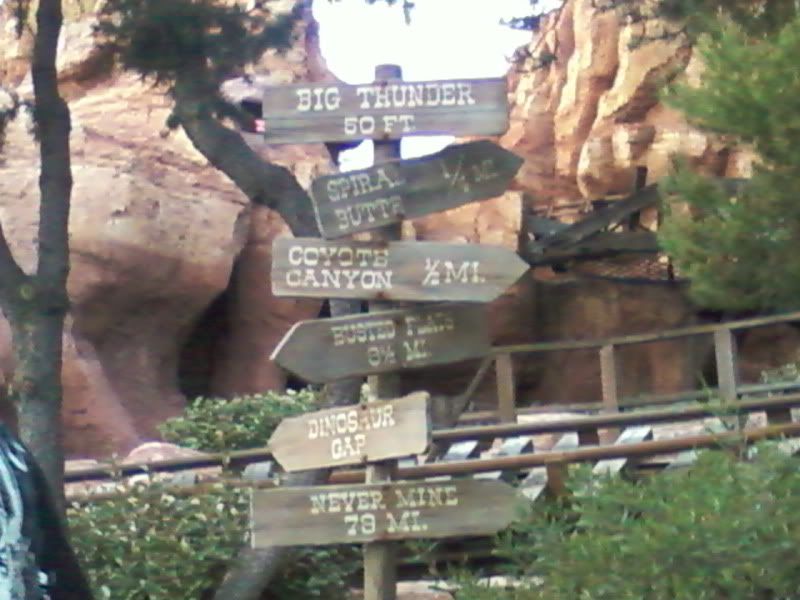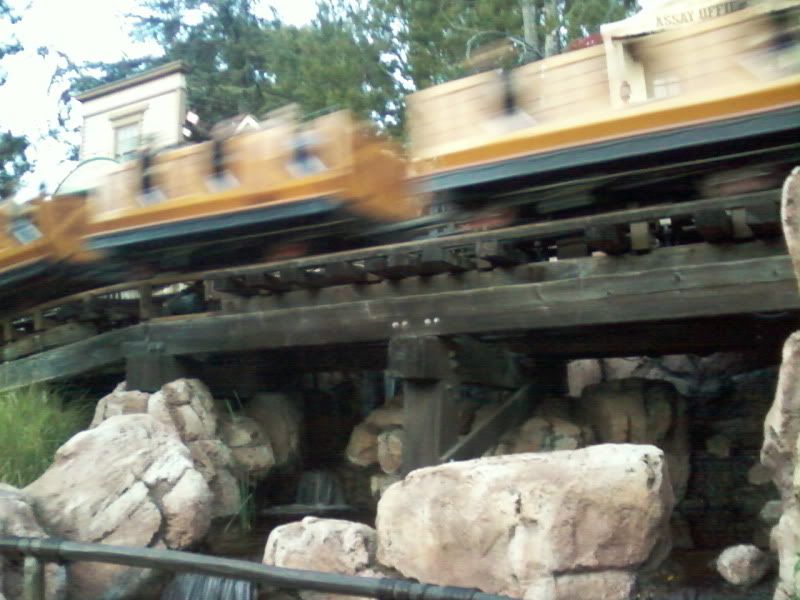 After 'brunch' we walked around Downtown Disney a bit more (and sadly convincing Ash to suck it up and come back down to SD with us that night for some drinking and karaokekekeke) we then made our way back to Disneyland, I don't think we really hit anymore other rides after coming back, we def worked our way towards Frontier to get into Thunder mountain! >:D
we met some Jedis too~ lawls and we also tried to get a fast pass for Space Mountain but didn't make it intime ._.
but we did ended up getting a fast pass for Thunder Mountain, got in line for almost an hr >D then right after we got through our first run, quickly jumped back on for our 2nd time around! Def my
fav!!!
ride throughout Dland. I remember me and my bro riding this almost 6 times last time we went.
We didnt get a chance to visit the Haunted Mansion - which is also my favorite since the line was just too much, it was starting to get pretty dark so we made our way back to Mainstreet USA to browse the shops and look at merch. we couldn't afford xD!
next time we come back I definitely need to have $$$ with me ._.
being a disneyland has definitely brought back some lovely kiddie memories and rekindled my love for good ol' classic Disney. I ampted myself the last couple weeks by watching all sorts of Disney documentaries on Netflix lawls. I need to visit DisneyWORLD. Since my fam is in Florida....why not?! lawls. I didnt get to go last time I flew out there ._.
We didnt stay for the fire works or anything since we wanted to hurry home for some drinkings. Funny, everyone passed out on the car on the way home and I entertained myself with my ipod and cutting people off all the way down to SD >D
Drove ALL the way down to Downtown SD near Mikey/Cathy's place to pick up more booze then drive all the way back up North to my place. lawls, no one really got drunk except Earl since the rest of us were just too tired....lawwwwlz
fail.
Anyways moving on! :D
I'm
officially
moved into the room and no more living/sleeping in the living room >D~
yay. So in light of me moving into my new "room", I decided to PAINT IT >D I need
color
in my life :D considering my last room was a nice LINK GREEN. kekekeke :D
this room was a nasty green so I decided. NURGH! PURPLE! PURPLE IT IS!
you can see the 'green' it was before on the right side. 8D

and the final results: