LOL. I cant believe i havent done a photo dump yet from the photos I took from AX! :D I didnt take alot of pics of other people /: I wanted to, but I didnt do much of it.
So heres a random dump of cosplayers I found at AX and I will post photoshoot pics in a bit :D

Toshi at the Hi-Chew booth. Haha. yeah she spent the entire drive down from stockton penning her arm.
by far one of my fav. pics the entire weekend. its very candid
and I just love how it captures her sleeve pretty well.
I think I took this while we were waiting for
pinkuku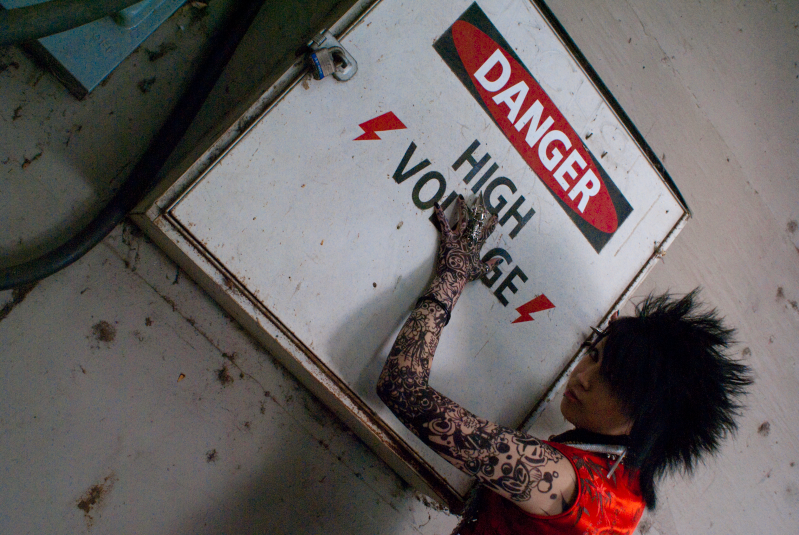 my 2nd favorite haha. 'HIGH VOLTAGE'
small pics are small since I dont want it to kill peoples websites! Xd
All the rest of the photos are up on my tumblr and Flickr.
sometimes flickr is a bitch. So I have more on DA as well.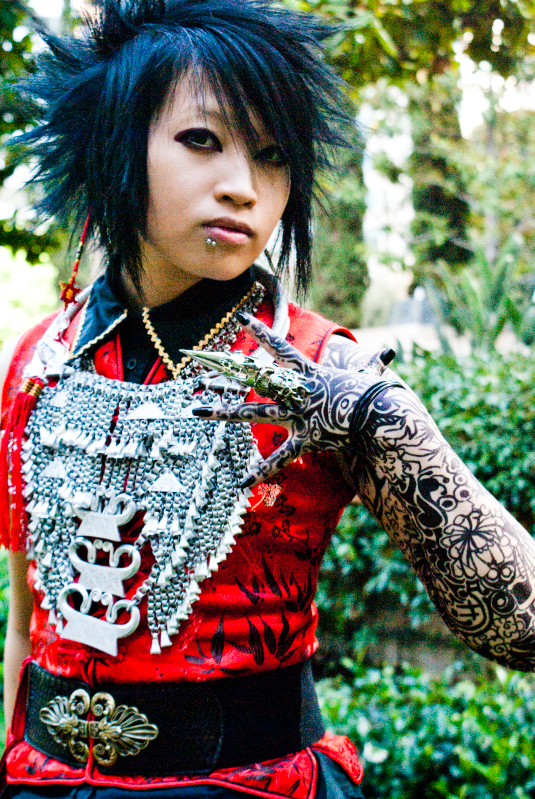 Magnet Vocaloid cosplays <3
Toshi in our Eager Love Revenge Vocaloid Cosplay
lol and as always I wont post pictures of me xD coz it was just fail haha
Brenda in her AP dress(?)
fabulous as always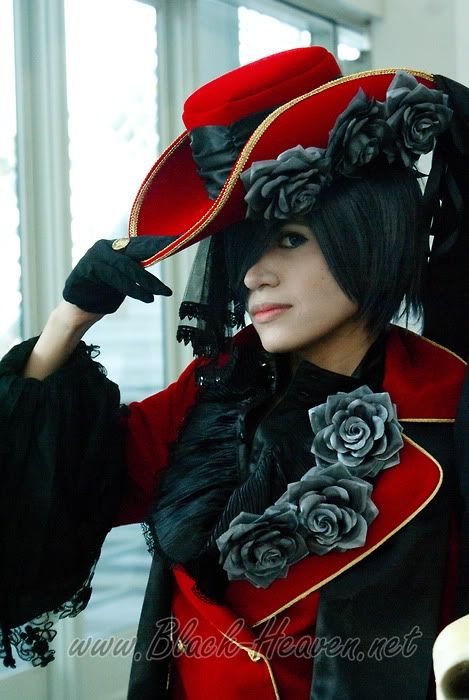 She made such a cute Ciel D<
someday D< ill make that red outfit.
once again, proof that you dont have to azn to look good in cosplay /:
Alex and Brian of SCARLET ANTIDOTE
awesome as always!!!
everyone ad their mom took pics of this Yoko.
I think I lost track of how many Yoko's there was at AX.
Too bad she didnt have the riffle?
He kinda reminded me of Hayabusa or Hayate
but then again I just wasnt sure LOL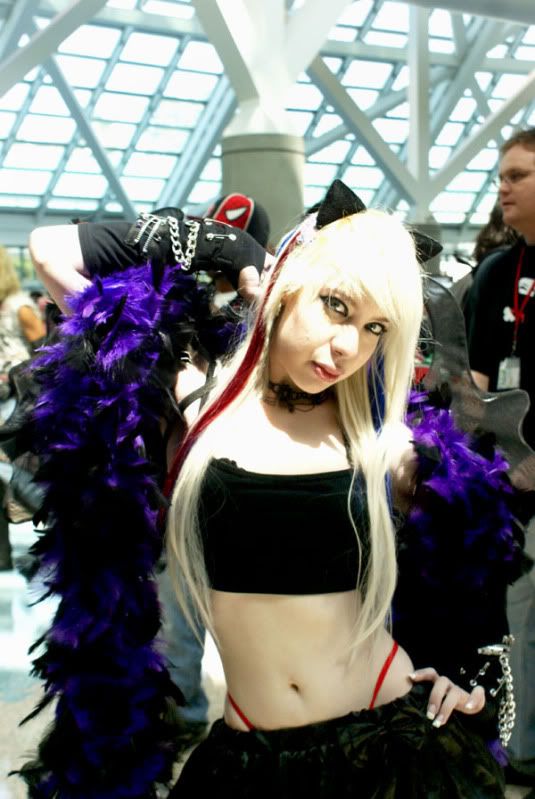 no convention is complete without the cat girls
I still hold a soft stop for a few good Death Note Cosplayers.
I really liked how this girl pulled Misa Misa well.
Then again, it really doesnt take much? but sitll, she looked good as Misa-chan :D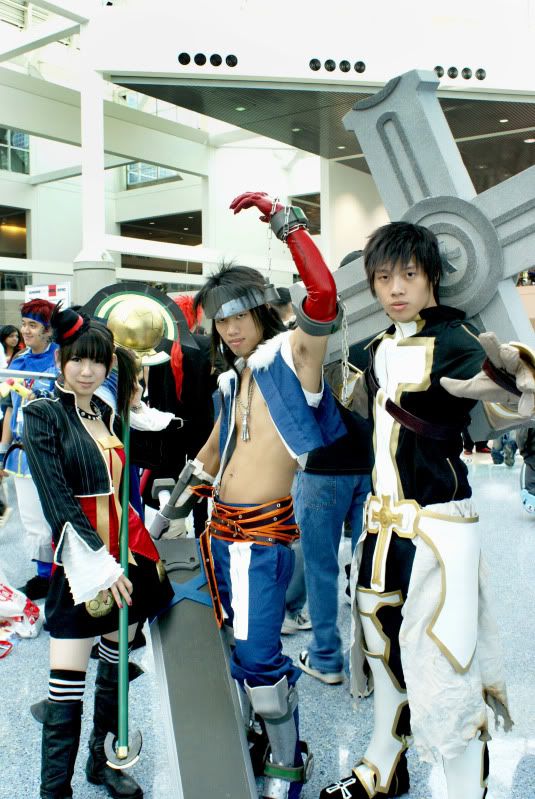 DUNGEON FIGHTERS :D
all they were missing is their FIGHTER!
oh man I remember spending countless HOURS playing DF with Shin oAo
I'd probably still be playing it now if it wasnt for the damn level cap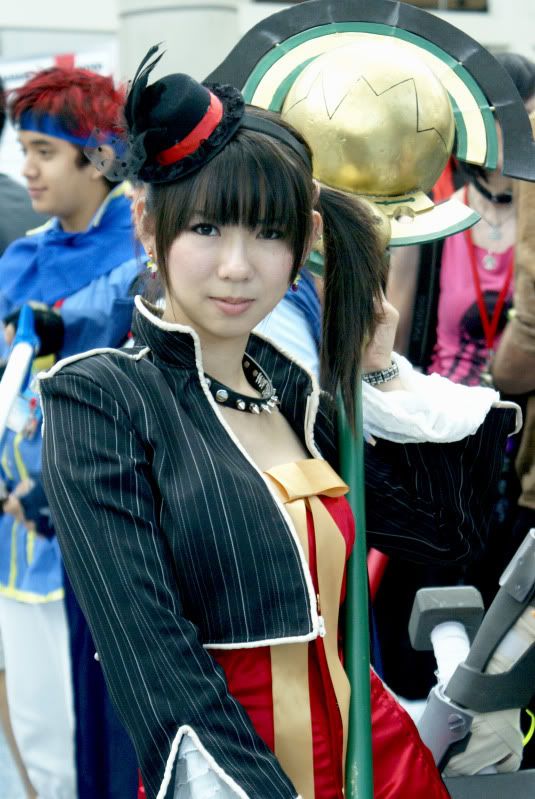 cute mage from Dungeon Fighters is cute <3
(I probably sound like a creepy man cameko LOL to anyone who is reading my BLOG
and not knowing that secretly I'm a female?XDDDD)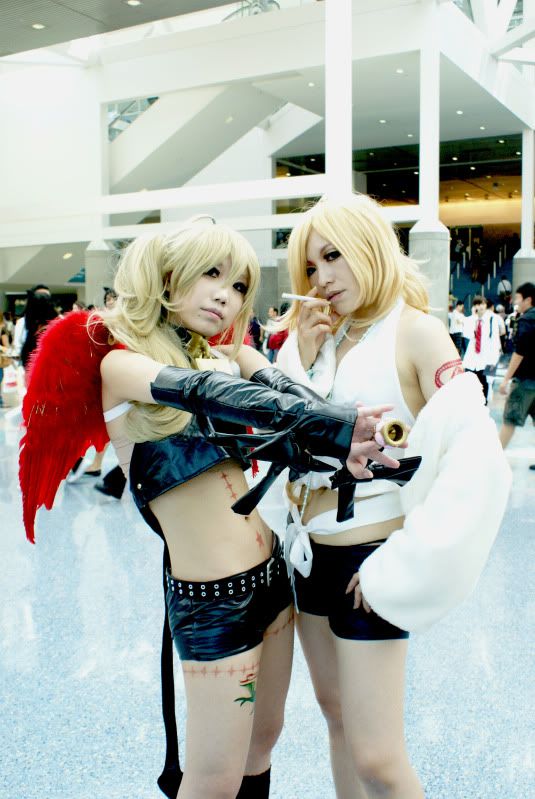 ZONE-00
the Benio was cute :D
iunno, I'm sure shin would have a different opinion otherwise.....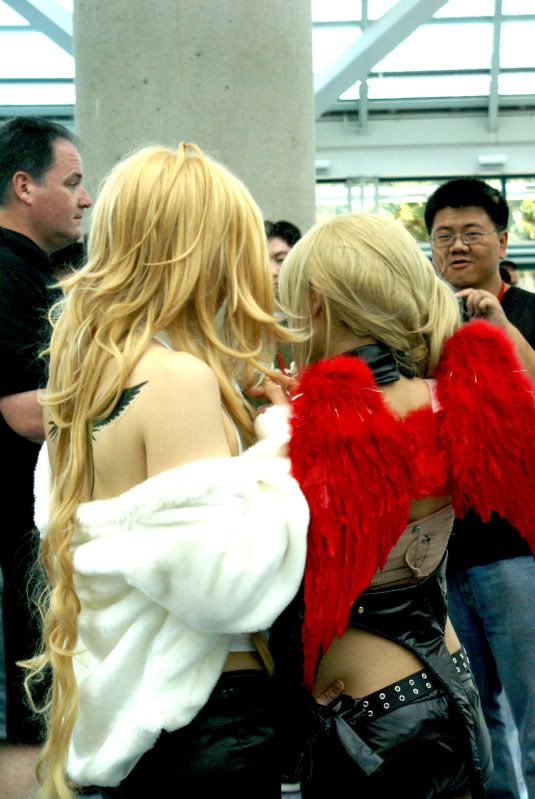 cosplay paparazzziiiii
I wish I had more guts to talk to these girls and have had invited them to do a private shoot
too bad I was wondering around the convention day 3 waiting for the rest of my group to get together
/: and I guess I'm not really comfortabl going up to random cosplayers to pull them aside for photos too much
yet. Iunno. I feel like for some reason, FEMALE photographers arent as respected
as their male cameko counters parts? DD: iunno.
I do feel like there are better male photographes out there TAT
I'm not too comfortable doing CONVENTION shoots, mostly because LAX just SUUUCKS for at-con-photos
/:
gaaah! -sigh-
anyways moving on :D
Noelle Vermillion of Blazblue~
they had a whole group with them but they were....everywhere /: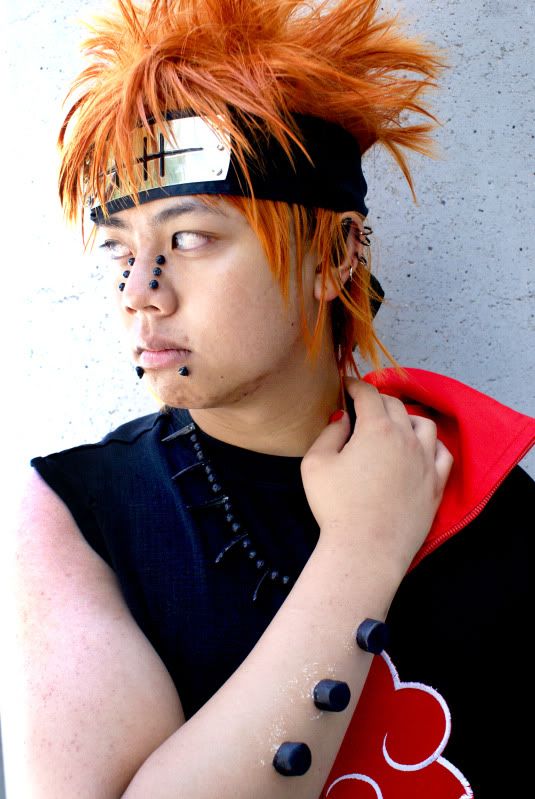 I cut/styled his wig for him~ :DDD
yayers, excited for our photoshoot in the mountains in the next couple weeks :D
and I keep trying to avoid doing anymore Naruto photos LOL! bu it cant be helped...