Spontaneous Ikemen/host style photoshoot featuring Toshi.
I dont recall which night we took these pics, most likely I think it was day 2 at night. All the shots were mostly take at the JW Marriot Lounge.
Gaaaawd I'm in love with that hotel xD;; the lounge mostly. They didnt have a good variety in drinks, but im sure the club/2nd lounge must have has more.
hehe.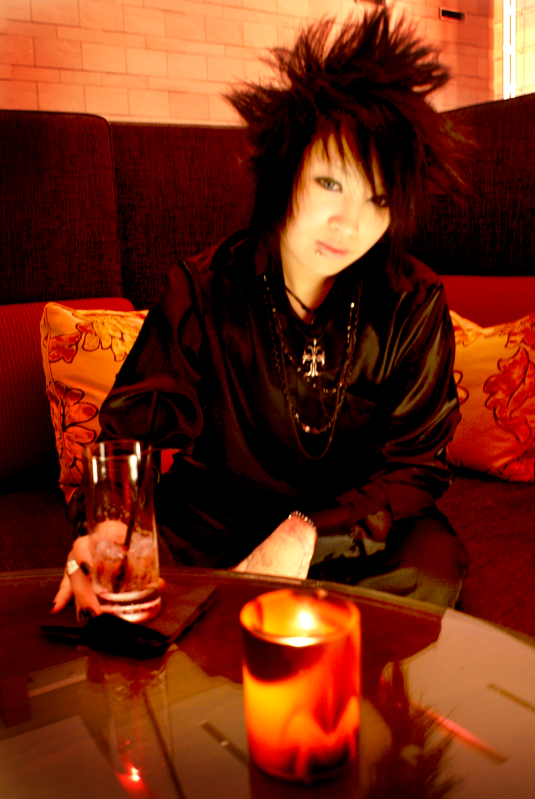 some guy had left a glass of water there, and we decided to well...hijack his table after he left
this was all quite spontaneous coz I dont remember what the hell we were doing exactly that spawned this.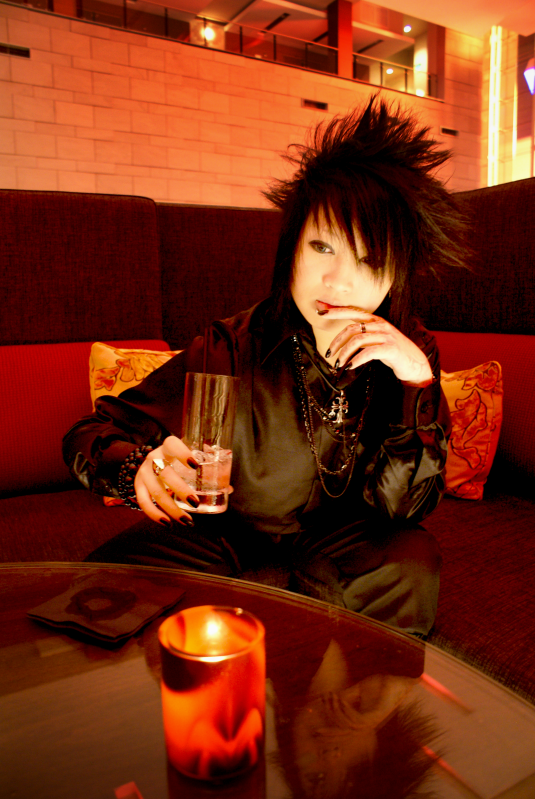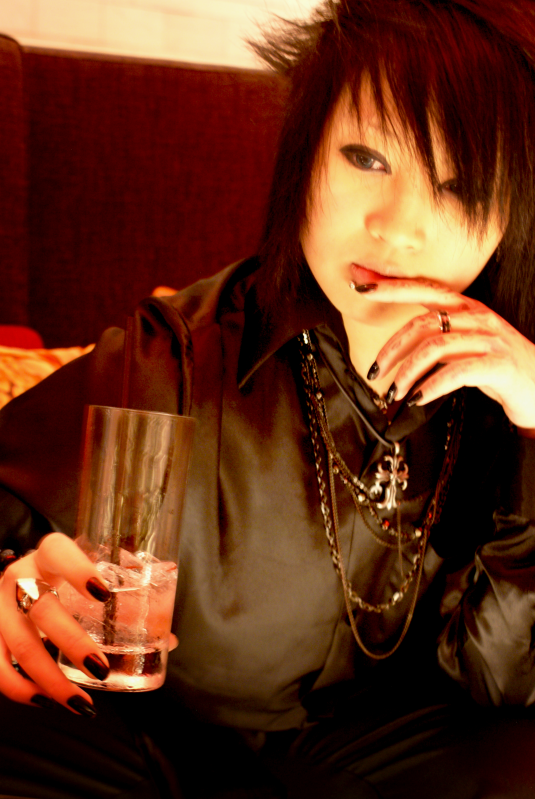 Ithink we both were wearing Geo Green Nudy Circle Lenses xD
or was she wearing blue? o_Oll the blue ones were def. not nudy though....hmm....
iunno, I dont recall xD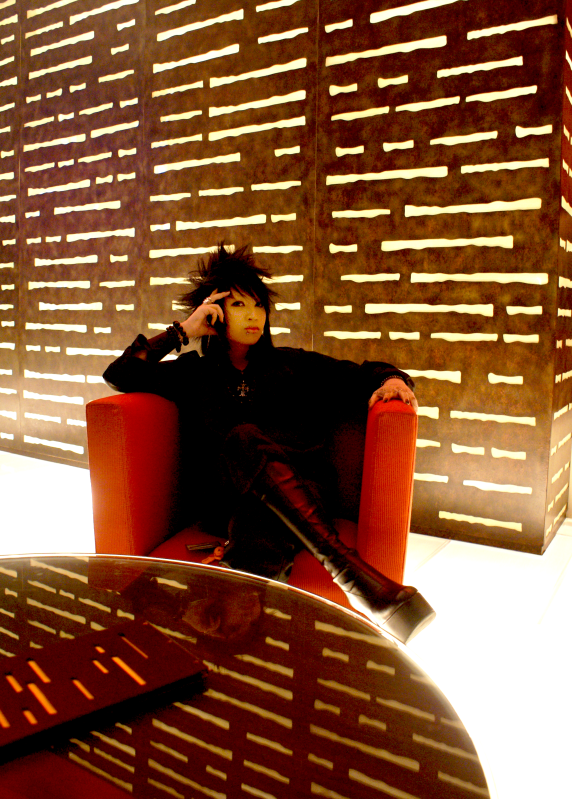 this is why i LOVE LOVE LOVED that damn LOUNGE it had EPIC floors xD which provided for epic lighting <3 src="http://i100.photobucket.com/albums/m19/crusifythelove/Black%20Heaven/DSC02932copycopy.png" alt="" width="400">
We kept trying to find a Hot Girl to try and pose with he rbut we couldnt find one TAT
I think halfway through the night we decided we'd settle for a pretty gay boi too /: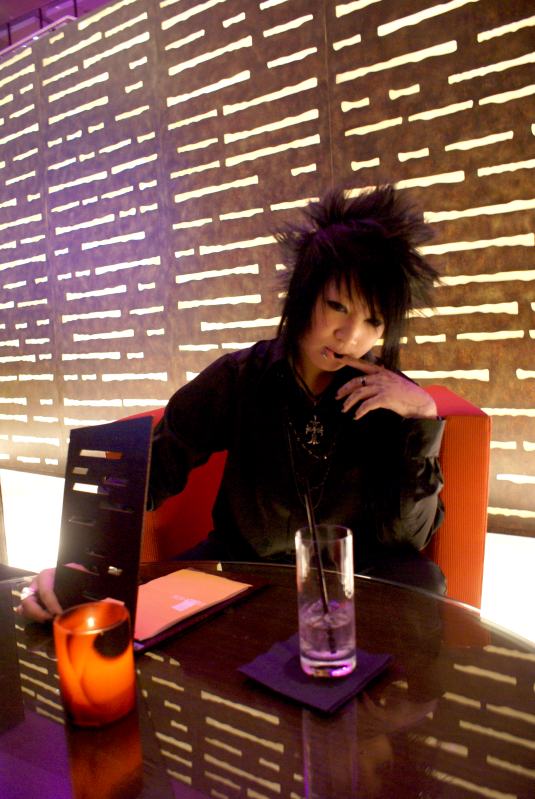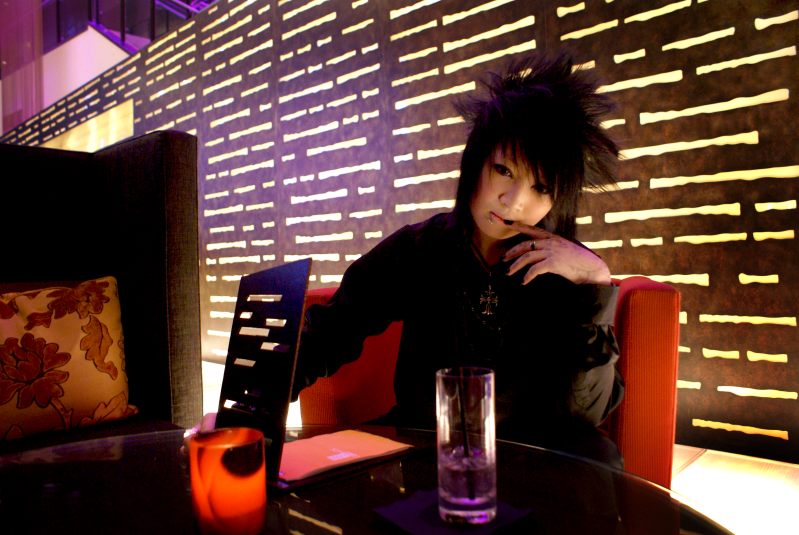 These photos were taken I believe...hmm...Day 3 at night?
We were waiting for Mei to come back from CPK to do the last bit of her Macross Frontier
Date Sheryl x Alto photos.
and this time, we were alittle bit more prepared / aka Toshi had actually prepped a proper outfit this time around haha
OutfitBreak Down:
Red shirt - Sex Pot Revenge [Tokyo Rebel]
Tie - Sex Pot Revenge
Pants - I believe the pants were non branned.
Blazer - this was my biggest purchase at the con other than the tablet.
Its by Deorart.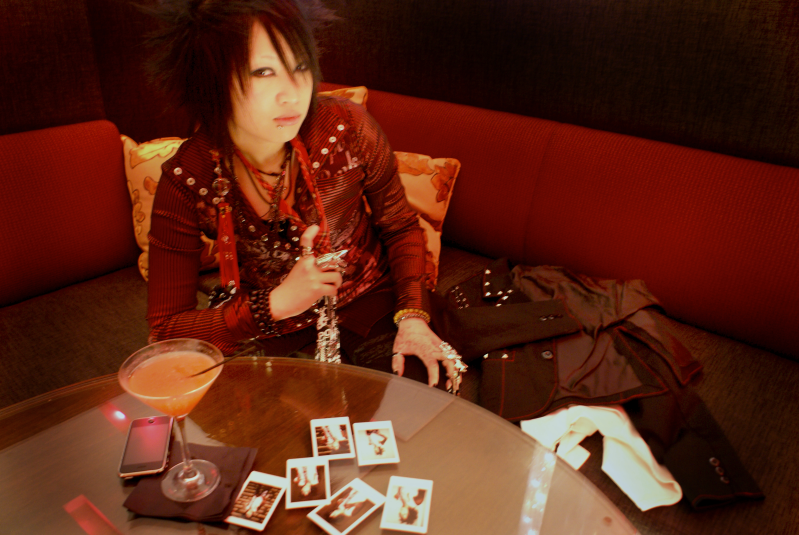 The poloroids were taken with my new Fuji Instax polaroid camera :D
And we took a bunch of shots of her with the Polaroid to use as props
We got a booklet of magazine clippings from her friend at CPK
and we decided to use the magazine clippings as guides to help us on this shoot.